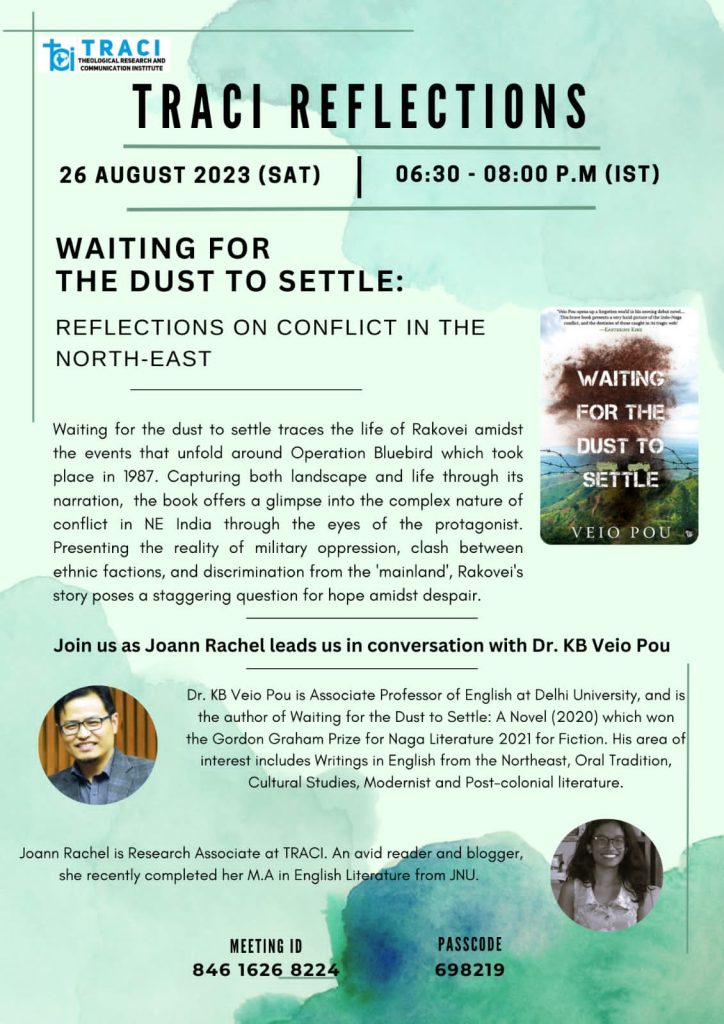 We at TRACI consider it important to persist in having reflections on issues that are breaking our hearts. While it is indeed a matter of prayer, the conflict and violence in the state of Manipur calls for Christian Solidarity and action.
We count it a privilege to have Dr. Veio Pou, Associate Professor at Delhi University discuss this concern through a conversation with Ms. Joann Rachel Cherian (TRACI Research Associate). She would introduce us to the novel written by Dr. Pou which actually shares on the issues of Conflict in North East India and much more the call for resilience and hope. In discussing this novel we also want to turn our focus to the present day concern in Manipur.
May we invite you to join the conversation.
Zoom meeting link:
Topic: TRACI Reflection with Dr. Veio Pou
Time: Aug 26, 2023 06:30 PM India
Join Zoom Meeting
https://us02web.zoom.us/j/84616268224?pwd=VlZiMkdsUWQ3azhoZ2pvWHNVcjcrUT09
Meeting ID: 846 1626 8224
Passcode: 698219